Did you know that the word 'archery' comes from the Latin arcus. Historically, archery has been used for hunting and combat. In more modern times however, archery is mainly a competitive sport and recreational activity.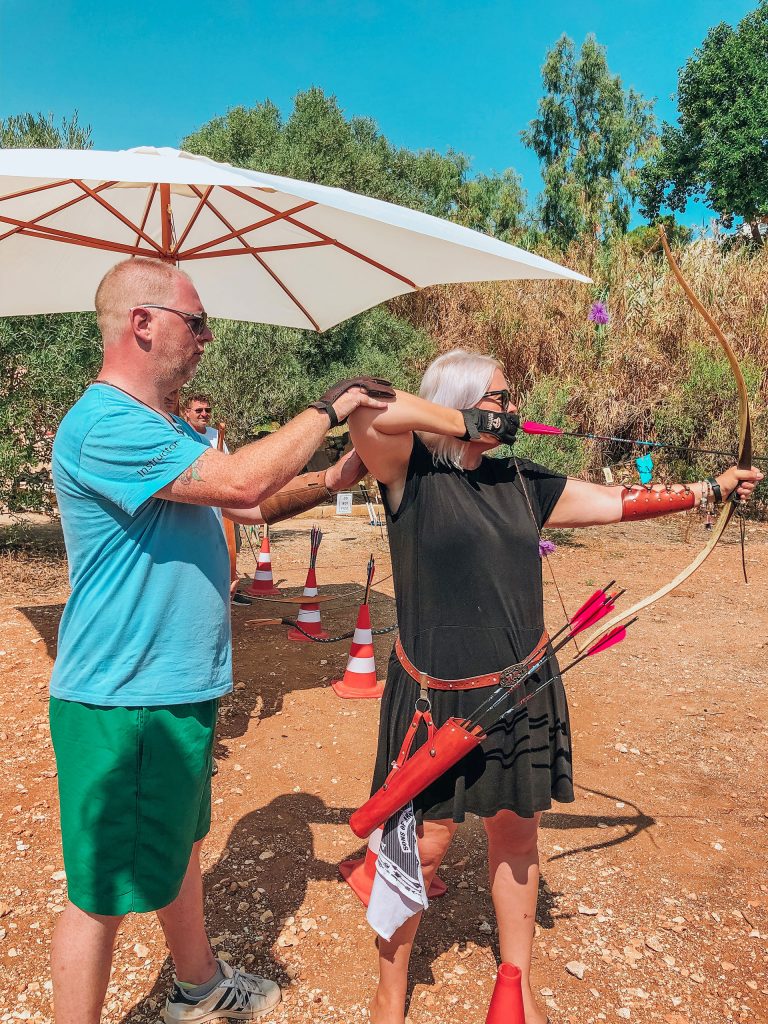 Have you ever tried it? Well now is your chance!
'Archery in Malta' opened this year inside the grounds of the Urban Valley Resort and offers sessions for both beginners and members alike. The location is vital, being centrally located in Malta, easy to reach and yet sufficiently isolated from the noise and distractions of main streets due to the surrounding nature reserve.
Archery in Malta will provide you with expert tuition and guidance, and you can practice your skills and technique on various targets. Why not give it a go!
Archery Sessions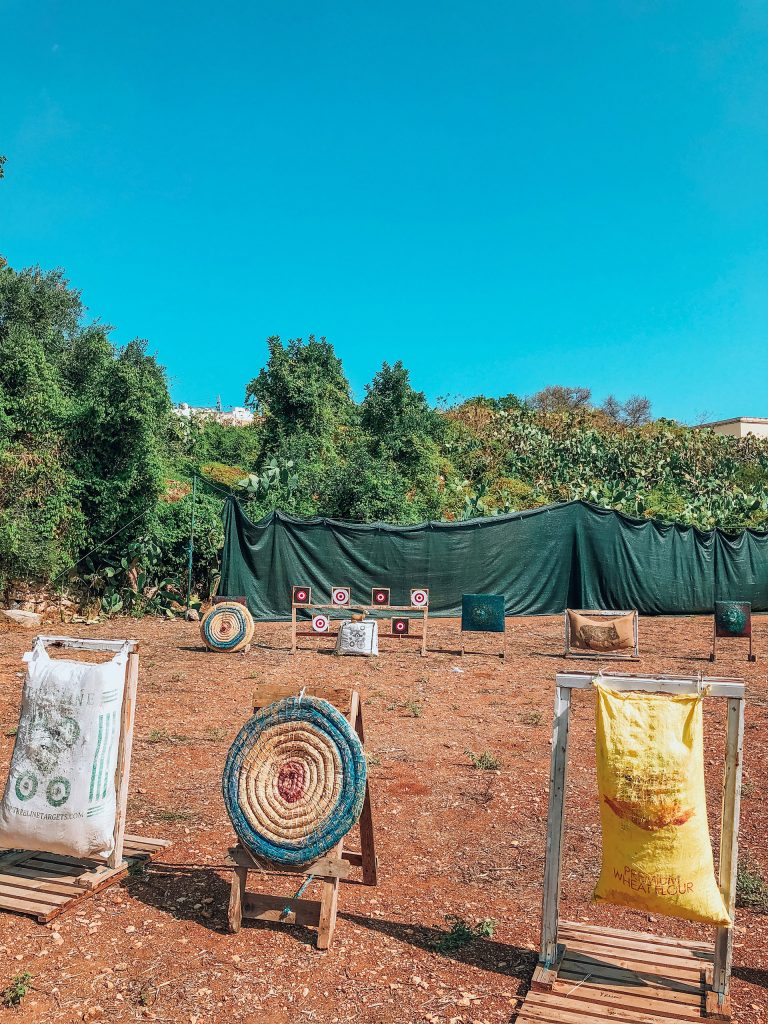 Sessions can be booked in advance and are typically 1 hour long. Each session includes all of the equipment you'll need, safety briefings and expert coaching.
Archery Malta is open to the public and Urban Valley Resort & Spa guests on Wednesday's, Thursday's, Saturday's and Sunday's, with hotel guests being able to enjoy a 1-hour free session on Thursday evenings. The complimentary sessions are available every Thursday at 18.00hrs or 19.00hrs for guests over 16 years of age.
We are able to accept archers from the age of 12 and over, and are happy to accommodate groups of up to 12 people for special events, birthdays etc.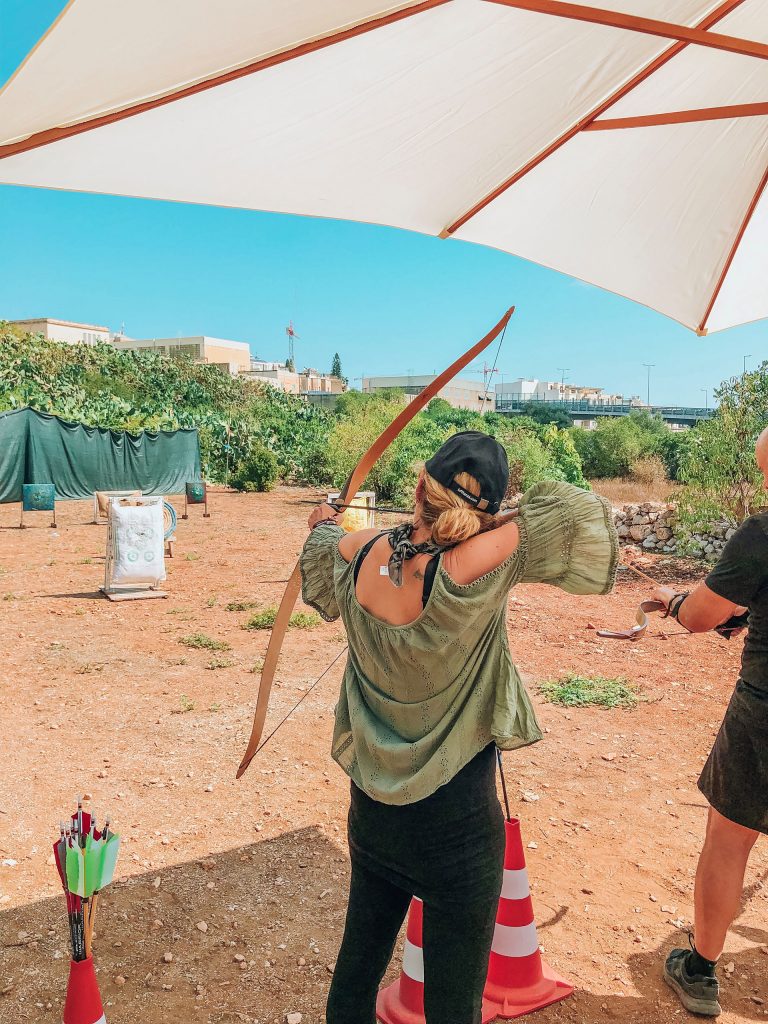 You'll need to book your session at reception as spaces are limited!
Explore the Benefits of Archery
Archery is a great life skill, especially in the event of a zombie apocalypse!!
But seriously, archery is a fun hobby and it also has some great health benefits:
Improves your focus
Remaining focused during a shot is important for every archer. An archer must focus on their target, focus on their form, and ignore the distractions around them. By constantly being focused, it can help you focus and keep calm in high-pressure situations.
Improves your hand-eye coordination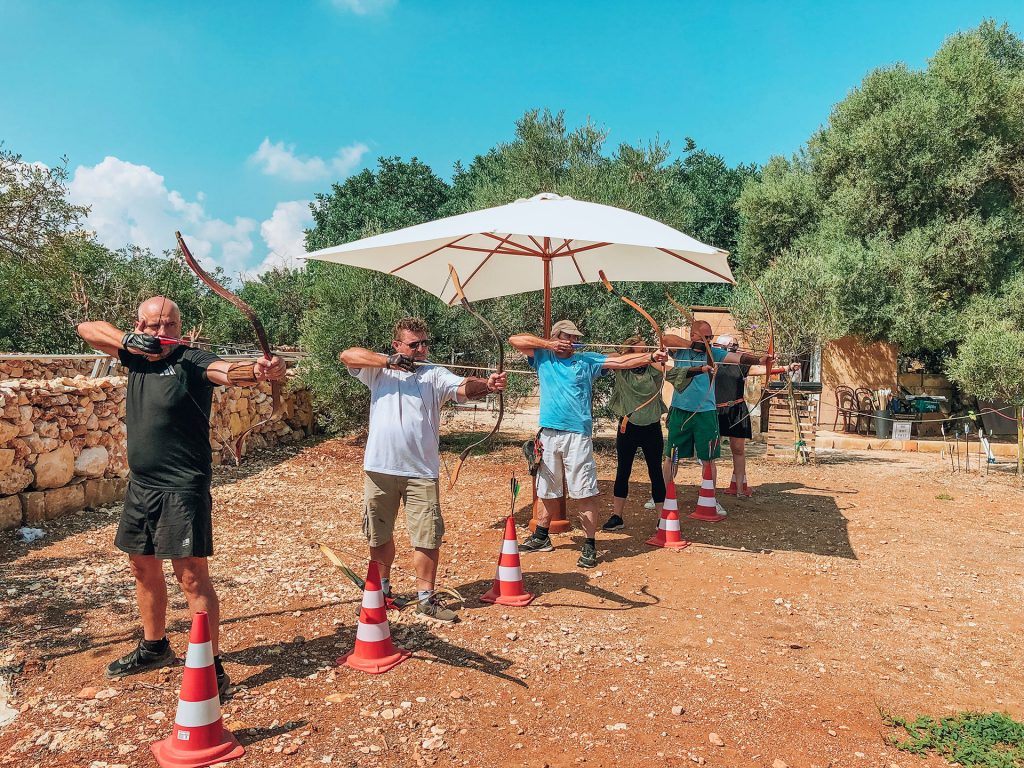 Archery trains your hands to aim based on the feedback from your eyes. With continuous practice and repetition your coordination becomes better. The better coordination an archer has, the better the aiming.
Improves your upper strength
The arms, core, chest, and shoulders are all used when practicing a proper draw. Similar to lifting weights, an archer usually holds their draw for a couple seconds, which allows for tension in the muscles. Repetition of this action leads to muscle development.
Improves your social skills
Archery can be an individual sport or a team sport. When an archer competes in a tournament they are usually grouped together with other archers for scoring. Archers can get to know each other while they walk the course together. Teams are important in archer too. Working as a team and supporting one another is important for the success of the group.
Improves your confidence
Archery provides a boost of self-esteem to archers when they see their mental and physical skills improving during practice and tournaments.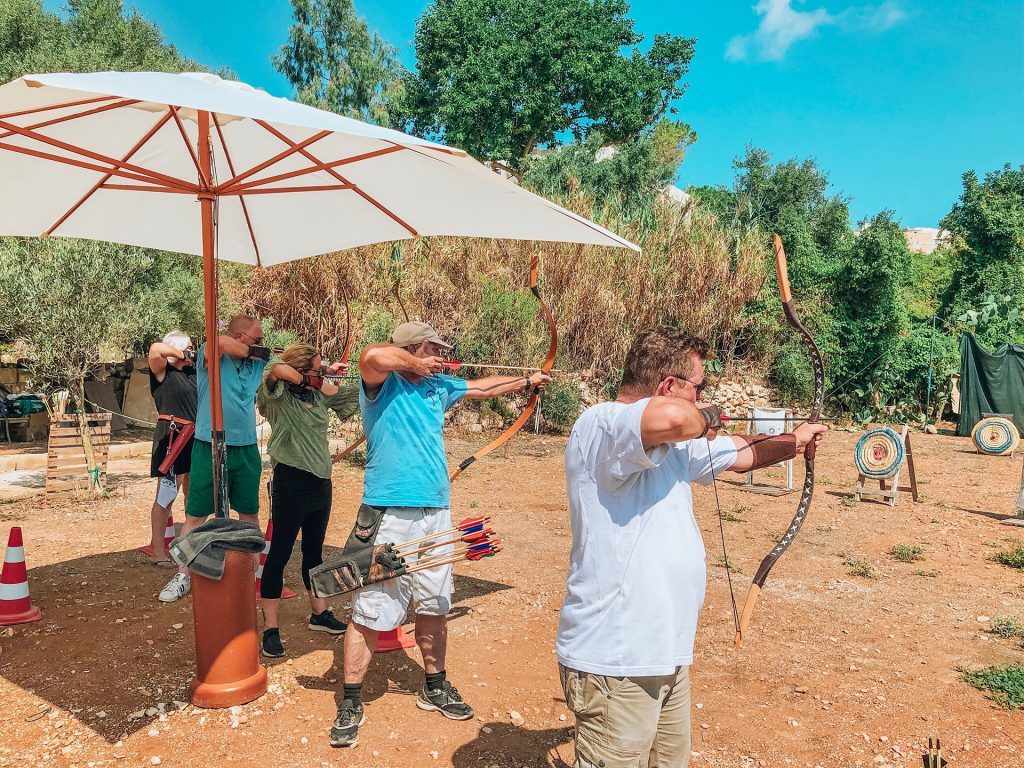 So why not give it a go. Book a session and make the most of the tuition, facilities and beautiful weather. You know it'll be fun.
If you want to find out more and to find out session availability, just visit the Archery in Malta Facebook page or call reception!